Must-Visit Sonoma Valley Restaurants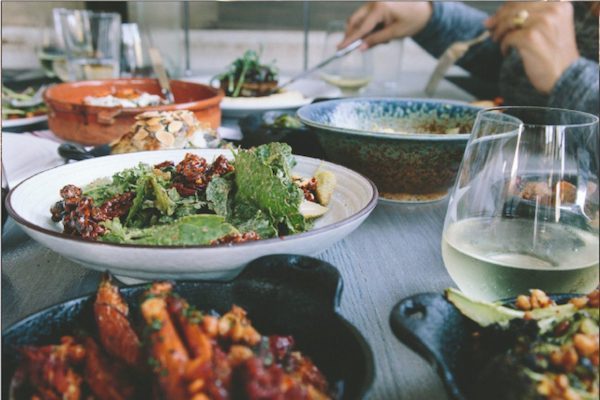 Our Sonoma group wine tours can be customized to explore wine country's most famous export–from Chardonnay to Cabernet—but also to feature its culinary attractions! And just as there are more tasting rooms than you could possibly squeeze into one visit, there are plenty of amazing restaurants, diners, and cafes to try. It's hard for us at the Sonoma Valley Wine Trolley to narrow it down to just one or two, but here are some of our favorite local gems.
Below, check out our hand-picked selection of restaurants you just can't miss on your wine tour through Sonoma!
Park 121 Café
23584 Arnold Dr / HWY 121
Sonoma, CA 95476
(707) 938-8579
Only in wine country would a garden café and market serve as the home base for an internationally acclaimed chef (that's Chef Bruce Riezenman), who has cooked as a guest for the acclaimed James Beard House in New York City—three times! This indoor/outdoor spot offers a casual atmosphere and fine foods paired with fine wines. Pairing is Chef Riezenman's specialty, and he has even authored a comprehensive food and wine pairing app for smart devices. But the menu is the main event here: from small plates, to share-able items, to traditional café fare like sandwiches and salads, Park 121 has something for everyone on your group tour, including a long list of wine and cocktails. You can trust the chef, or throw together your own antipasti and cheese combination, from rosemary-scented red bell peppers to grilled eggplant agrodolce, and don't forget the salumi! To-go items are available as well, and you might want a snack to take with as you explore Cornerstone Gardens. Park 121 sits amid six acres of gardens perfect for strolling to see nearby art, taste wine, and shop in unique boutiques and galleries.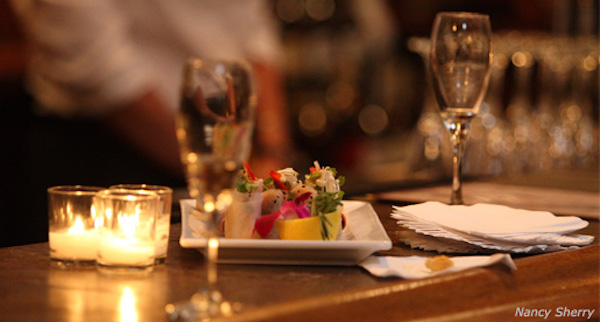 The Fremont Diner 
2698 Fremont Dr
Sonoma, CA 95476
(707) 938-7370
When most folks hear the word "diner," the last thing they think of is a Sonoma wine country destination—but this diner is no greasy spoon. Its meticulous menu would make a perfect addition to your Sonoma group wine tour! The menu is inspired by locally-sourced, seasonally-informed recipes that double as country comfort food. Start with a "bucket" of authentic buttermilk biscuits with jam, or for a kick, try the cheddar jalapeno cornbread! Breakfast is served all day, so you'll need to get up early to try the Hangtown Fry with scrambled eggs, oysters, arugula and potatoes with remoulade and bacon, or the French Toast served with house-made vanilla syrup. And waffles are good anytime of day, especially when paired with fried chicken, like in the Nashville Style Chicken dish, described as "so hot it'll set a cheatin' man straight!" And rest assured there's a sweet finish in store from the "pie safe," whether it's a homemade chocolate-chip cookie, some pecan pie, or a slice of cake dressed in "Gentleman Jack caramel." If you're on the run, the to-go menu offers snacks for the road. Not convinced? Check out this gallery of the Diner's classics!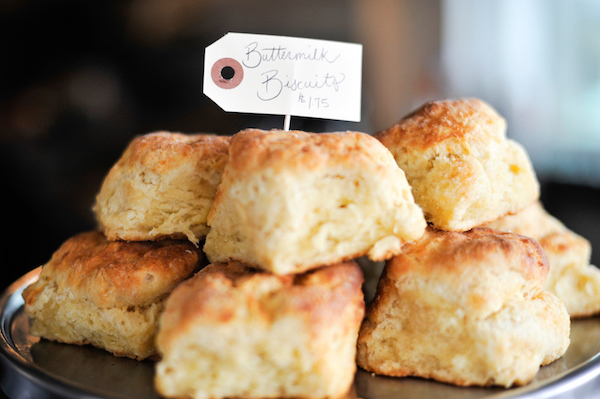 Glen Ellen Star
13648 Arnold Dr
Glen Ellen, CA 95442
(707) 343-1384
The vision of lauded Chef Ari Weiswasser and his wife Erinn Beringer-Weiswasser, Glen Ellen Star focuses on local ingredients—and we mean really local. The restaurant's own onsite gardens provide produce for the kitchen—prepared with wood-fire cooking techniques. The menu offers a lengthy selection of wines, and four delicious sections: vegetables and pizzas, followed by starters and main courses. Under the veggie heading, you'll find golden beets seasoned with calabrian chile agri doux and served with pine nut gremolata. Or try the Brussels sprouts served with brown sugar bacon marmalade. The pizzas are simple and refined, from traditional margherita-style pies, to the "white" with guanciale and arugula. The starters include seasonally-inspired soups, salads, and homemade bread, but the main courses are the stars! Spring lamb ragout competes with roasted branzino, and of course, New York strip steak, and even the vegetarian option is dazzling – rigatoni with black trumpet mushrooms, artichokes, and green garlic butter! For refined dining in a social atmosphere, your Sonoma group wine tour can't do better than the Glen Ellen Star – but be sure to book reservations in advance for this popular spot.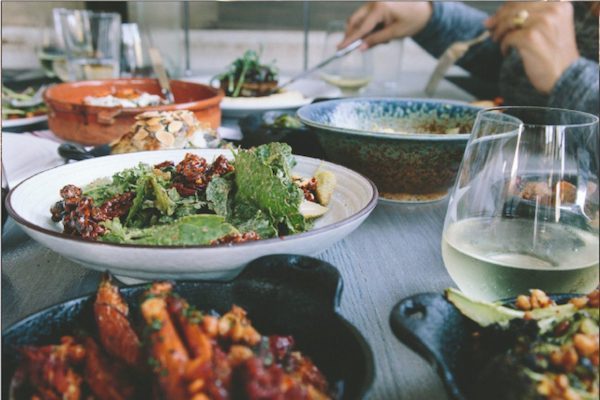 Learn more about the Sonoma Valley Wine Trolley here – reserve online here – or call to reserve now: (707) 938-2600