Larson Family Winery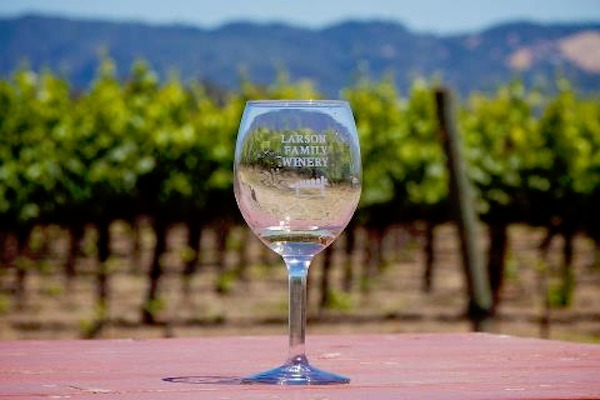 Larson Family Winery
23355 Millerick Road
Sonoma, CA 95476
(707) 938-3031
One of the benefits to planning your group wine tasting tour with the Sonoma Valley Wine Trolley is that we love to give guests the full experience of California wine country. Here, history is inseparable from the land and what's in your glass. The Larson Family Winery is a great example, and among our favorite stops for Sonoma group wine tours.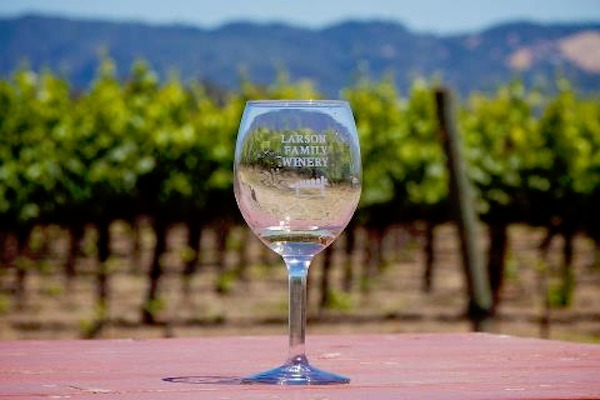 The Larson Family is eager not only to share their wines—their motto is, "We drink what we can, and sell the rest!"—but also to tell the story of their family and winery estate. The property includes what was once the northernmost point navigable on the Sonoma Creek from the San Francisco Bay, where travelers used to transfer from water vessels to horses and carts on their way to the Sonoma Plaza. The winery's property includes a Civil War-era house built by a steamboat captain that was later acquired by Tom Larson's great grandfather, who used it and the surrounding land to farm dairy cattle.
Today, the Larson's offer guests a taste of history by renting out the restored farmhouse, but you don't have to stay onsite to experience the Larsons' story. For more than twenty years, their land was home to the largest and longest-running rodeo in the Bay Area, and cowboy memorabilia from the annual event decorates their tasting room–which used to be a rodeo barn! Visitors can enjoy art and artifacts while they sip.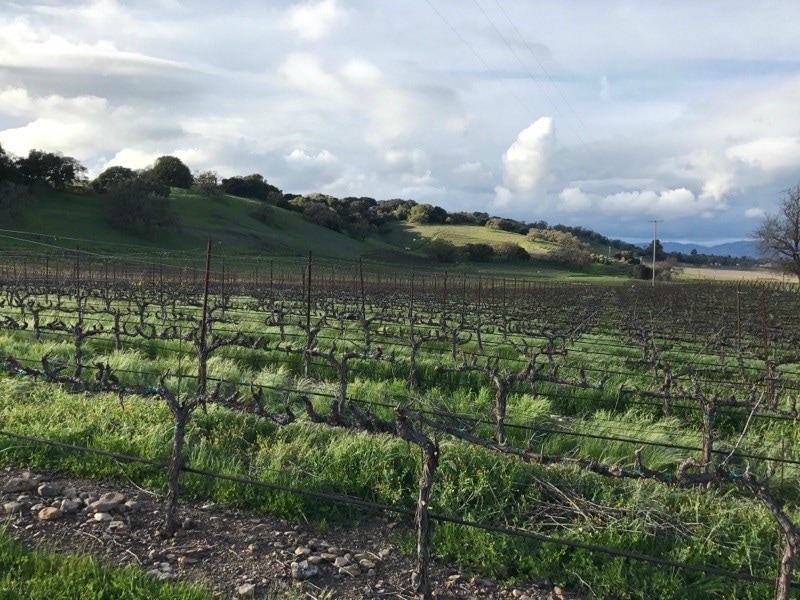 And there's so much to try! The Larson Family wine portfolio ranges from Bordeaux varietals like Cabernet Sauvignon and Merlot, to Burgundies like Chardonnay and Pinot Noir, to less common grapes like Gewurztraminer, Tempranillo, and even Sparkling selections! The grapes are sourced from far-ranging vineyards carefully farmed and managed by the Larson family to provide their guests and customers with a variety of appellations to sample.
Visitors on group wine tasting tours of Sonoma can reserve indoor or outdoor tastings, depending on group size and availability. Picnic tables are also available for reservation, and guests can enjoy the bocce courts, fun outdoor games, and an unbeatable view of Carneros. If you love their wines as much as we do, you can join their wine club, which includes a discount on stays in their rental properties and on purchases of Larson Family wines, invites to special events, and more.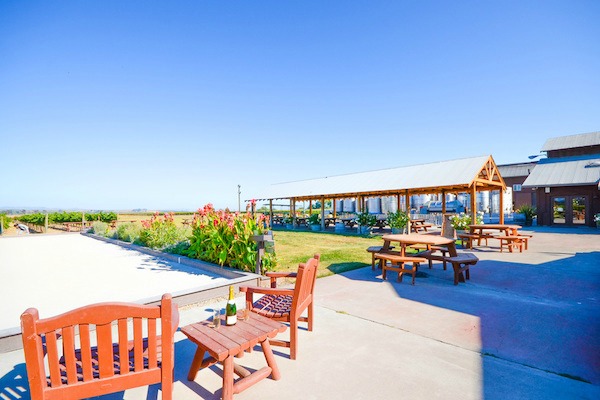 The Larson Family Winery combines history and hospitality to share the bounty of the Carneros region. We can't wait to take you there!
Join us on an exciting Sonoma wine tasting tour through historic Sonoma Valley. We want our guests to truly enjoy a comfortable ride, taste the renowned wines of the area, experience an amazing lunch from a local restaurant, and learn about the region's wineries and history. Learn more here – reserve online here – or call to reserve now: (707) 938-2600.