Gloria Ferrer Caves and Vineyards in Carneros
Gloria Ferrer
23555 Highway 121
Sonoma, CA 95476
(707) 933-1917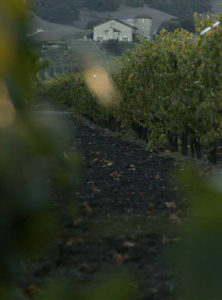 Carneros is a winegrowing region in the southern end of the Sonoma Valley, where you'll find a number of high-end wineries that offer both sparkling and still wines. That's because the cool fog that creeps up into this end of the valley makes for perfect conditions to grow world-class Pinot Noir and Chardonnay, grapes that are vital to the production of fine sparkling wines.
Distinct among these estates is Gloria Ferrer, both for its deep roots in winemaking and the history of this region, and its commitment to excellence across a diverse wine portfolio. Touring the vineyards and wine caves at Gloria Ferrer is a must for any Sonoma Valley wine tasting package, and today we want to introduce you to this star of Sonoma Valley with a virtual tour.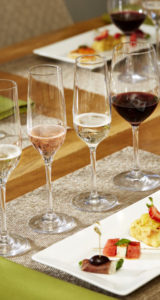 Though the winery opened its doors in 1986, the Ferrer family had been a prominent part of the Spanish winemaking community since the 16th century. When Pedro Ferrer visited the US in the early 1900s to open a winery, he was, sadly, not to return. He lost his life in the Spanish Civil War; however, his son Pedro made his way to California, purchased land, and opened the winery the senior Ferrer hoped for. Today, Gloria Ferrer is known not only for the traditional method used to produce their fine sparkling wines, but for pioneering the popularity of both sparkling wine and the Pinot Noir grape in the Carneros region.
These Pinot Noir (and Chardonnay) grapes are part of what gives the Gloria Ferrer sparkling wine its subtle and nuanced flavor; the other component is the winemaking process itself. The méthode champenoise (developed to produce Champagne in France) allows for no shortcuts, and requires wine to spend three to ten years in caves. At the winery, guests can try a number of both vintage and non-vintage bottlings of the sparkling wines, as well as still wines made from those carefully cultivated Carneros grapes. Some standouts include the Brut Rose, with a creamy texture and flavors of strawberry, cherry, and pomegranate. Or sample the Dijon Clone Pinot Noir with dark berry fruit flavors balanced by earth and spice from time spent in French Oak barrels. The variety of wines available at Gloria Ferrer makes it a great addition to any Sonoma Valley wine tasting package, and offers something for every palate.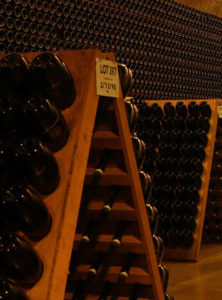 Visitors are able to take advantage of a number of tasting experiences and opportunities on the gorgeous estate. Select your own flight of wines to ensure each is tailored to your tastes. Snacks and cheese pairings are also available.  Or join a guided tour and tasting as you learn about the estate, the vineyards, and the winemaking process. For visitors truly interested in the history and methodology behind Gloria Ferrer, a number of "Elevated Experiences" are also available. Try the Taste of Spain to learn more about the Ferrer family history as you try five Spanish wines paired with small bites. Or try the Reserve Tour, where you'll learn even more about sparkling wine, and you'll enjoy several winery-exclusive bottlings. These extra-special events are available for individuals or groups by appointment only, so plan ahead to ensure your Sonoma Valley wine tasting package is one you'll never forget!
Join us on an exciting Sonoma wine tasting tour through historic Sonoma Valley. We want our guests to truly enjoy a comfortable ride, taste delicious wines of the area, experience an amazing lunch from a local restaurant, and learn about the wineries and history of the area. Our Daily (10:15am – 4:30pm). Learn more here – reserve online here – or call to reserve now: (707) 938-2600